Monday
European stocks face China-driven slump in grim start to 2016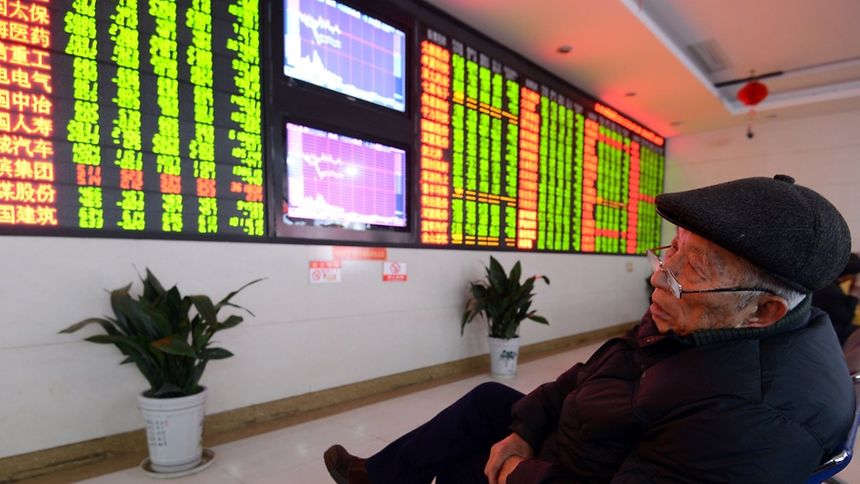 (AFP) European stocks slumped in early deals on Monday in a gloomy start to 2016, after Chinese equities plunged on fresh evidence of a slowdown in the world's second biggest economy.
As investors returned to their desks after the holidays, markets were also spooked over a flare-up in tensions between Iran and Saudi Arabia.
"Welcome to 2016, though you'd be forgiven for thinking the markets were back in August 2015 with China causing some early New Year issues," said Spreadex analyst Connor Campbell.
London's benchmark FTSE 100 index sank 1.5 percent to 6,147.5 points compared with the close of its last trading day on Thursday.
In the eurozone, Frankfurt's benchmark DAX 30 index of top companies tumbled 3.32 percent to 10,386 points, compared with its closing level on Wednesday.
And the Paris CAC 40 index shed 2.1 percent to 4,538.6 points, compared with its previous close on Thursday.
In Asia, trading on the Shanghai and Shenzhen stock exchanges was ended early after shares slumped seven percent, the first time China's new "circuit breaker" intervened to curb market volatility.
The heavy falls followed poor data from official and private surveys of manufacturing in the world's second-largest economy. In addition, measures introduced to curb China's mid-2015 share slump are about to expire.
"As liquidity returns to markets at the start of the New Year, we are seeing a fairly uncomfortable start, with trading halted in Chinese equities," noted economist Simon Smith at trading firm FxPro.
China's stock indices had plummeted in mid-2015 as a debt-fuelled bubble burst, sending ripples through global exchanges and wiping trillions from market capitalisations.
The falls prompted wide-ranging intervention by Beijing to prop up share prices.

Do not miss the news - sign up to receive the wort.lu newsletter in English delivered to your inbox six days a week.