IBCL seminar
Battling the pirates – intellectual property in the digital environment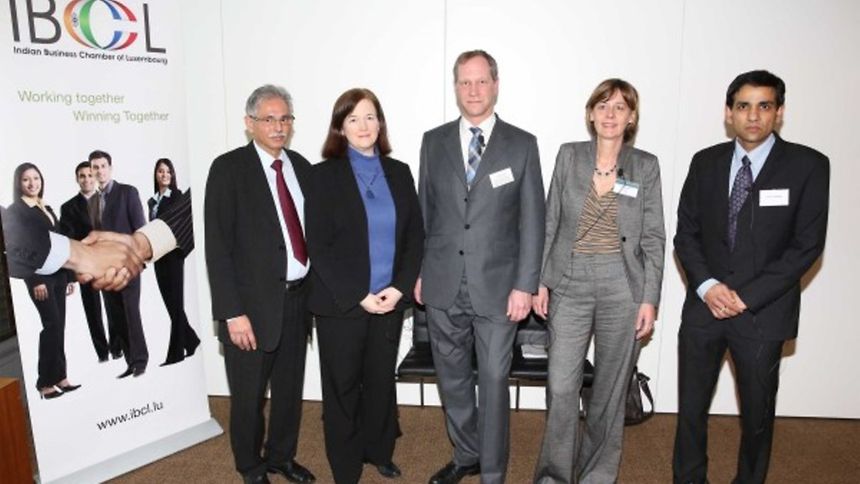 Luxembourg is no island within the EU, however, when it comes to Intellectual Property Rights, it can certainly seem that way.
For example, content or works which are not accessible in the Grand Duchy because of IP rights can be accessed down the road in Trier.
"If you don't have access to the work, you try to find it in an illegal way," said Lex Kaufhold, Director of the IP Office in the Ministry of the Economy and Foreign Trade in Luxembourg.
Speaking during an Indian Business Chamber event on Intellectual Property in the digital environment on Monday evening, the speaker pointed out that in a digital world, islands no longer exist. "In the EU, we should have accessibility of legal content all over Europe. Then of course there's the price of digital content."
Mr Kaufhold talked about copyright exceptions and limitations, which vary from state to state. But he said that this is by no means the biggest barrier to creating a digital internal market.
"My message it that's not true, there are a lot of other barriers we have and copyright isn't the main one."
Consider the consumer
He suggested that the EU Commission, when it discusses IP rights this year, look not only at protecting works by penalising those who infringe copyright, an act sometimes referred to as pirating, but also consider prioritising consumer rights and accessibility.
"The difficulty is finding a balance between IPR, the right for the general public to access content and at the same time creating a suitable environment for companies. That's the problem, finding the balance," he said.
Another factor to consider, he said, was data protection for consumers.
Director of Copyright law division at the World Intellectual Property Organization in Geneva Michele Woods echoed the complexities of IP law, saying that many treaties signed by members needed updating because of the sheer speed with which the digital enironment is evolving.
She said: "There are complexities from the lack of harmonisation across jurisdictions. The rapid trade in and exchange of works is going much more quickly than the laws that protect the works."
The next IBCL event takes place on February 26, looking at the new Indian Government Initiative Make In India.
Do not miss the news - sign up to receive the wort.lu newsletter in English delivered to your inbox six days a week.