Finance
Frieden says government should lower taxes for companies, private individuals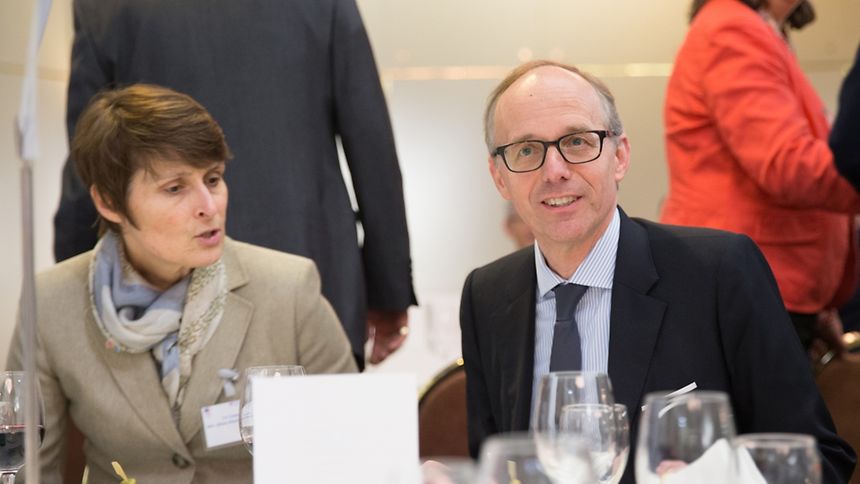 (jr) Luxembourg should lower taxes for both companies and private individuals if it wants to remain a competitive country on the global stage, according to former Finance Minister Luc Frieden.
Frieden – who headed a number of other ministries during Jean-Claude Juncker's government, serving as Minister of Defence, Justice and the Treasury and the Budget – said the government needed to do more on taxes.
Speaking at a lunch organised by the American Chamber of Commerce and the British Chamber of Commerce on how best to position Luxembourg for "growth and prosperity", Frieden said: "It's not enough to look at the past and consider ourselves successful … we must be best in class, and to do that, we need always to compare ourselves with others.

"In terms of taxation, we must become more competitive. Some of the taxes in particular for companies and also for private persons are not competitive enough in comparison to other EU countries."

Medium to long-term need for Luxembourg

While Frieden praised the current government for maintaining Luxembourg's AAA rating, he said he was "rather surprised that, with 4% GDP growth, which is great, there is still a deficit in the Luxembourg state budget".
He added: "The government should lower the tax rate and adhere to a very strict fiscal policy. This is not a political, short-term statement. This is a medium to long-term need for this country."
Frieden said Luxembourg needed to increase its position in global rankings, competing more with the likes of Switzerland, Singapore and the Netherlands in particular.
"We need to be there in the top three," he said.
Frieden also called for Luxembourg to build on its considerable multi-lingual strengths, making English lessons available to Luxembourgish students from the very earliest years.
"To become more competitive, Luxembourg should teach children in English much earlier."
He added: "This is not an exhaustive list of things Luxembourg should do because I am not campaigning here – this is not an electoral programme – but we should also build more international schools."

Employees should be able to move easily between sectors

Frieden also took pains to lament the difficulty lawmakers have in moving back and forth between the public and private sectors.
"We need to have much more going back and forth between the public and private sectors," he said.
"If I were to come back to government – which is not a public announcement yet because that's not my plan – this is something I would seek to change."
He added: "This relationship that exists between the public and private sectors could be improved by making it easier for a public official to join a private company, and for someone in a private company to move back the other way around."
But he said it was now "almost impossible" to do so because "you lose half your pension rights, so it's simply not done".
Frieden is chairman of the board of directors at Banque Internationale à Luxembourg (BIL) and at media group Saint Paul, owner of the Luxemburger Wort.
He is also a partner at law firm Elvinger Hoss Prussen.