Discussing change for the better
 IBCL seminar- You must be the change you want to see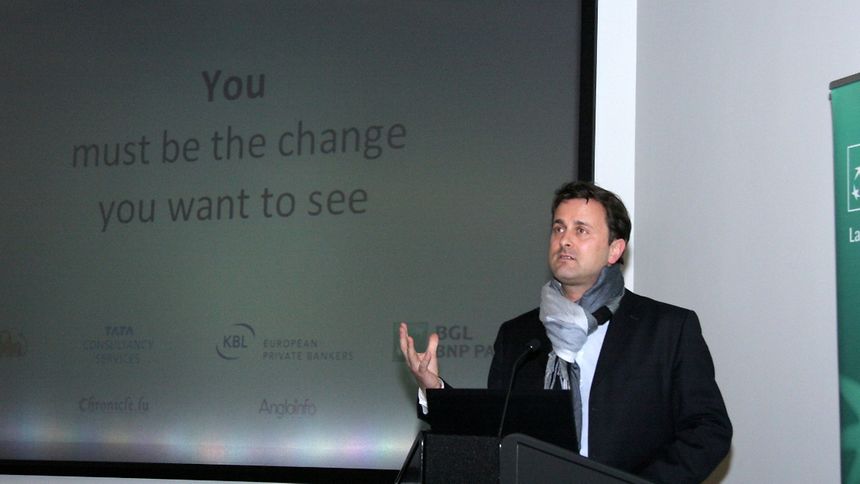 Luxembourg City's mayor hinted at the policy clash between strategies to restore Luxembourg's growth and prosperity at a business seminar on change.
During the Indian Business Chamber event on Wednesday, Xavier Bettel referred to the unpopular changes which needed to be made in the Grand Duchy to deal with the current financial crisis.
"When I look at the 21,000 unemployed today, if I had asked them before if they agreed to say 'no' to indexation or be employed today, I know what the answer would be," he told a gathering of 50 people.
The mayor, who opened the event, referred to the policies of politicians including Prime Minister Jean-Claude Juncker and Socialist Workers Party member Lucien Lux, who opt for "social peace" over other strategies for tackling dwindling coffers.
"We must make huge and difficult decisions. Instead of making difficult decisions right now we're postponing decisions," he said.
Bettel also talked about the current infrastructure developments underway in the capital to improve transport, such as the tram, whose success hangs on future growth.
His speech, which called for tough social decisions to be made, came as something of a contrast to his successor on the podium, Madi Sharma.
The British entrepreneur gave a harrowing and inspiring talk describing how she went from being the victim of domestic abuse to successful entrepreneur. The mother-of-two created a food production firm, recruiting local, long-term unemployed people with few skills or experience. She talked about the importance of empowering her workforce and harnessing the ideas and initiative of employees to make a successful business, which put staff interests over profit margins.
While Ms Sharma has since lost that business, today she is founder of the Madi Group, which acts as a business broker linking together businesses around the world.
The profits of these activities, she explained, are invested into social projects and entrepreneurs from developing communities.
Among her tips to entrepreneurs, Ms Sharma stressed the importance of networking and corporate social responsibility to make a difference.
She also urged new start-ups to question the need for expensive investments before making a profit, for example she suggested that in some cases an office may not be the main priority. "If you're starting a business to access finance, you're starting for the wrong reasons," she said.