Asteroid mining project
Luxembourg hits on goldmine, in space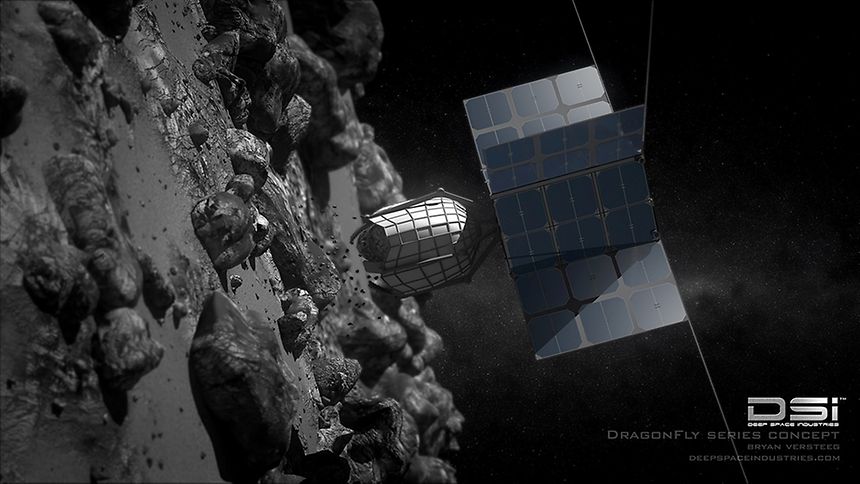 (TL) It may sound like something from a sci-fi movie but Luxembourg's joint-venture to mine asteroids is more than the stuff of mere movies.

A world's first, the Grand Duchy is expected to work with SES, two US companies and financiers to pull off the crazy coup, which will see Luxembourg become a major global player in space resources.

The project, further information about which will be revealed by Luxembourg Economy Minister Etienne Schneider on Wednesday, will focus on harnessing resources such as gold, platinum, water and other minerals from the 13,000 or so asteroids found close to the earth.
Experts place the value of the minerals exploited from a cubic metre of an asteroid at 1,000 billion USD, making this a highly lucrative venture.

But, how can such resources be mined?

This is where Luxembourg comes in.

Minister Schneider has apparently been working on the project in secret since visiting NASA's research centre in August 2013, trying to convince the two main players to settle in Luxembourg.
The companies in question are Planetary Resources, founded in 2012 by a group of technology experts like Google founder Larry Page, and Deep Space Industries, considered the leader in the development of space tourism.
The project is not expected to come cheap. To have a rough idea of the price tag, NASA has reportedly budgeted a billion USD for the OSIRIS-REx mission to bring back just 60 grams of asteroid material.

And it remains to be seen to whom this matter mined in space will belong.
For Americans, the matter is somewhat clear. US President Barack Obama signed a law on November 25 stating that any asteroid material brought to earth by an American citizen belongs to them.

Do not miss the news - sign up to receive the wort.lu newsletter in English delivered to your inbox six days a week.