From black sheep to the world of finance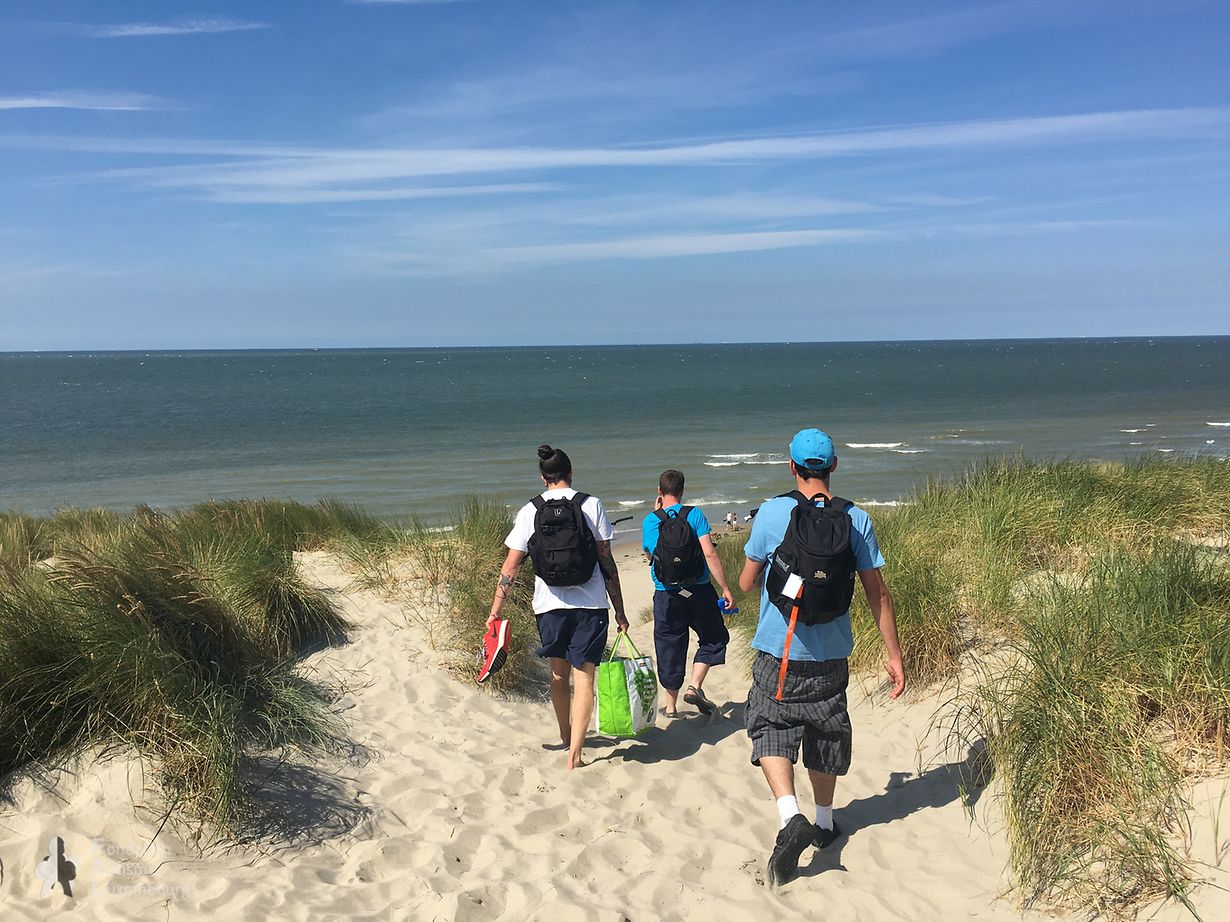 The daily school life of a student with Asperger's Syndrome
The Fondation Autisme Luxembourg (FAL) offers all people with an autism spectrum
disorder and their relatives a wide range of individual support. It defends the rights of
those affected and supports their families in all areas of life. Support is provided to all
autistic persons residing in Luxembourg, whatever their age and whose diagnosis is
recognised by the Foundation, as well as to the relatives who care for them.
Luc F. (name changed) and his family are also in regular contact with the FAL. He
described to us how he lives his daily school life, the support he receives from his
teachers as well as how his life changed after the diagnosis.
Luc F. is a 16-year-old high school student attending the 3rd grade, section D of
secondary education. In his spare time, he is interested in Geography and History. After the baccalaureate, he would like to study Economics up to Master's level before finding a place in the world of finance.
One thing distinguishes him from his classmates: Luc is a carrier of Asperger's
syndrome.
Asperger's Syndrome manifests itself in Luc's daily life in different ways:
"Asperger's Syndrome manifests itself mainly in my communication with others. It
takes me longer to understand things like irony and often I can't understand what
others are saying." Luc finds it difficult to stick to the subject during long conversations and to stay on topic.
Also, Luc is a private person. He doesn't talk much and doesn't like to get too close
to others. Having social interactions and making new contacts is a real challenge for
him.
How is Luc's daily school life affected by Asperger's Syndrome? As Luc explains, he often feels very tired and exhausted after a long school day: "After school, I need some time for myself. I often fall asleep for a few hours to regain my strength. »
Luc informed his classmates of his diagnosis very early on and they took it into
consideration from day one. For people with Asperger's disease, being exposed to
multiple stimuli (for example, loud noises and bright colours) at the same time is a
high stress factor. That's why the atmosphere in Luc's class is often very quiet:
"My classmates take care not to make too much noise in the room."
Despite his difficulties in socializing, Luc gets along well with his classmates and is
not excluded by anyone. He has already found his own small group to accompany
him throughout the day. But he tells us that this has not always been the case.
"I am really grateful to have such understanding classmates. I know that people with
Asperger's need more patience and understanding. Not everyone has that patience."
To ensure that new teachers and classmates are immediately informed of Luc's
disability, his parents work closely with the "SPOS" (the school's psycho-social and
educational support centre). They are in regular contact with the school psychologist
who supports and accompanies them every step of the way.
Before the beginning of each new school year, the psychologist organizes a small
information meeting for Luc's new teachers. They are informed about Asperger's
syndrome, get all the necessary information on how to work with an Asperger
student and where they need to pay particular attention. During the first weeks of
school, Luc's classmates are informed about the particularities of Luc's disability by
his teacher. Luc also has the opportunity to describe the situation from his own point
of view.
From the moment the teachers became aware of Luc's disability, they have tried to
make his daily school life as easy as possible. "At the beginning of the school year, my new teachers always come to see me and ask me how they can simplify my schooling. They also ask me if they should formulate questions differently in exams, or if I want to work with a computer. "
Over the past few years, the school has made sure that Luc stays in the same class
with his closest friends. This way he doesn't find himself in a completely new and
strange situation every year. These simple measures greatly simplify Luc's daily
school life.
However, Luc's mother has an important message for all parents who notice
particularities with their child: as soon as a clear diagnosis is available, concrete
actions can be taken. This will greatly simplify the child's life and the life of his family:
"As soon as we received Luc's diagnosis at the Fondation Autisme Luxembourg
(FAL), everything became easier. From then on, we had something concrete, an
explanation for everyone we met. Before the diagnosis, Luc was just the "black
sheep". He didn't fit in and could not adapt. He was also becoming more aggressive
and causing problems for other children, so no one wanted to spend time with him.
Now he gets help and everyone knows why he reacts differently in certain situations.
People have become much more understanding since his diagnosis."
The time leading up to his diagnosis was not only difficult for Luc. It was also difficult
for his family, who were prejudiced to the point of being called "unfit to raise a child"
parents. The family hopes to see more tolerance in society in the future.
Luc's case is an exceptional situation. It is a situation that the Foundation hopes that
all families will be able to work towards. It must be noted that there is still a long way
to go due to a lack of training, human resources and willingness to adapt on the part
of the population in contact with people with autism.